The QR code menu is free for food service professionals
ARGO offers its dynamic menu product to support the restaurant and hospitality industry in the context of the COVID-19 pandemic.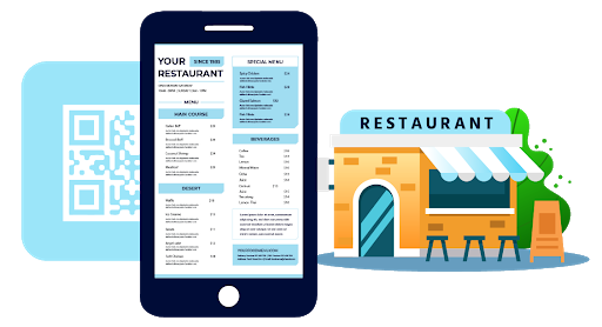 Ask for your free QR Code menu
We support this sector in the post #COVID 19 period by focusing on simplicity:
Customers access the menu by scanning a QR code. No app to download!
Only a PDF is required. No website to manage!
You can customize your clients' experience: add a map or other interactive features or apply your brand's colors to the QR code.
ARGO's commitment is twofold:
We'll convert your printed menu into a cross-platform digital format that will be accessible with any smartphone (iOS or Android)
We'll provide a QR code that's personalized with your restaurant logo.
These two services are entirely free, with no commitment of duration.
The menu can be augmented with clickable links upon request (e.g., to Facebook, Instagram, Tripadvisor, Google Maps, today's special, etc.) Your customers will simply click on the icons in your dynamic menus to access selected content.
Please note: the QR code does not change even if the restaurant wishes to update its card.
With ARGOmd, restaurants are entering the era of the augmented menu.
Contact us for any question