Augmented reality enhances brand image
Augmented reality allows you to offer a new kind of advertising experience. Surprise your audience with an innovative print! Add a virtual layer to your physical communication: a video hologram, perhaps a contest? Expand your possibilities!
Increase the rate of recall
Boost your brand recognition with new experiences
In a market saturated by advertising messages, get noticed with a modern, entertaining, and creative campaign.
Adoptez les dernières tendances pour plaire aux "millenials"
Thanks to augmented reality, the consumer becomes an advertising player by interacting with his or her phone and the surrounding environment.
Proposez une expérience originale, unique
Make consumers want to share your campaign.
Augmented Reality provokes a surprise response in the brain that increases memory and attention by 70% compared to conventional media (Source: Neuro-Insight, 2019).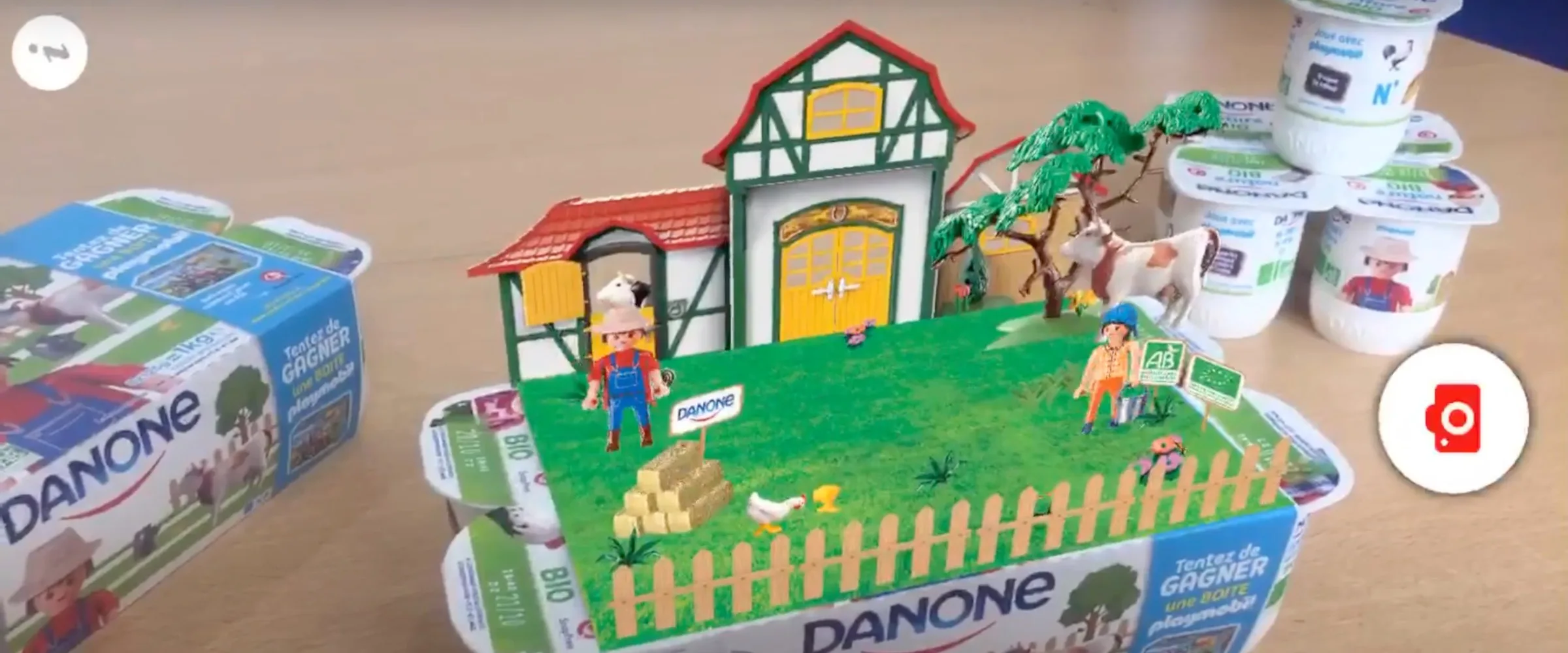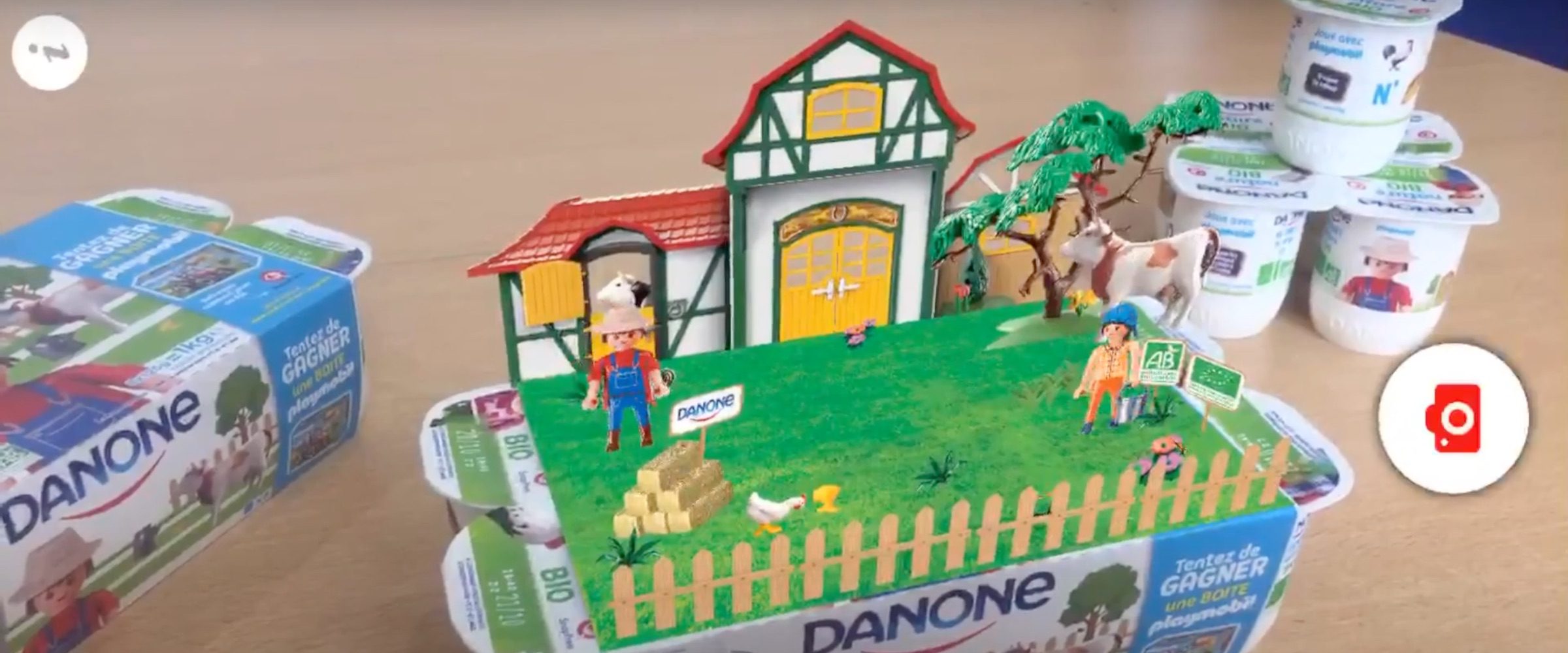 Improve your brand image with "pull marketing".
Position your brand or product favorably in the minds of consumers, thanks to bottom-up communication. Providing information allows the consumer to consult the content wherever he or she wants to. This sought-after communication will guarantee better reception of the message. In addition to the advantages of pull marketing, augmented reality allows physical media to be accompanied by multimedia content. Video, audio and animations are excellent vehicles for your storytelling! Create a strong brand and develop customer relations.
Increase attention span with experiential marketing
The new media represented by augmented reality open new dimensions for self-expression and the expansion of one's brand universe. It's a new distribution channel that allows you to reuse your existing content, to script it and to propose it in context. This technology gives your content the best possible exposure: no YouTube pre-rolls, no notifications, and no pop-up ads. Present your content without external pollution, and in an environment that you control. A new immersive, engaging and consumer-friendly media.
Create and share your templates
Create beautiful interactive templates to share with your teams to enrich their documents.
Measure your ROI
Follow the engagement and use of your documents live and in detail and get notified when your customers consult your offer. Get in touch with them at the most opportune moment and save time.
Collaborate easily with your team
Store your campaigns and templates in dedicated folders to facilitate collaboration between your teams and benefit from the most successful situations
Augmentez l'impact de vos communications client
N'attendez plus pour donner une nouvelle vie à vos documents en les transformant en interfaces interactives, intelligentes, utiles !