Augmented reality for direct marketing
Mail, invitations, business cards, birth, or wedding announcements; if it's an important moment, paper remains the preferred medium. So how do we engage recipients of direct mail?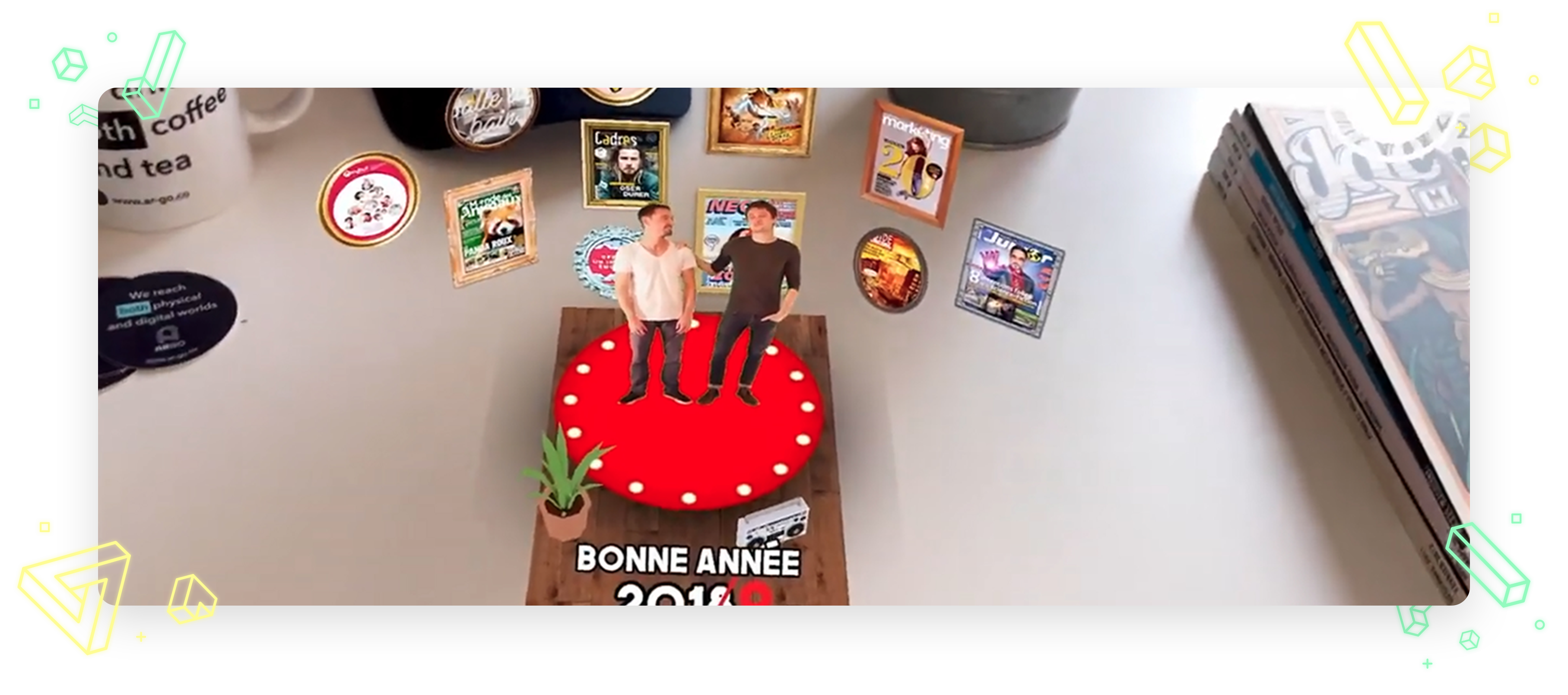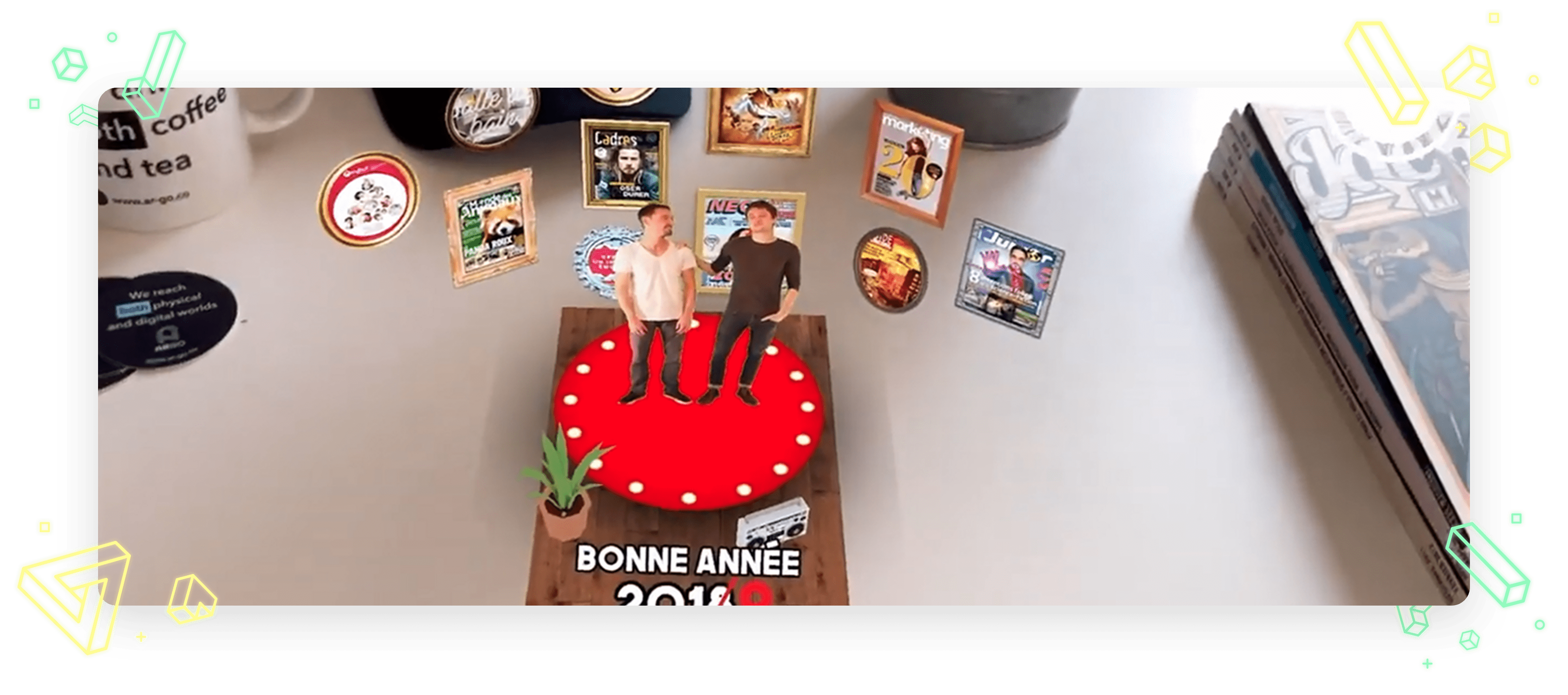 Create immersive experiences around your paper documents
Working on your graphics, choosing the right quality and finish for the printing…now take your campaign even further with augmented reality. Get out of the box, add a new dimension to your addressed and unaddressed mailing campaigns, renew the experience, and get your audience involved:
visual animations,
digital interactions,
contests
brand videos
and more…
Discover the power of augmented printed documents.
Scanning an augmented print document with your phone allows you to reveal "hidden" interactive content, added as an overlay to your physical document. The element of surprise can blow minds! Your target consumer will be more likely to keep the print item, and hopefully show it to friends and colleagues.
Remember: augmented reality (AR) generates a surprise response in the brain that increases memory and attention by 70% compared to conventional media (source: Neuro-Insight, 2019).
Enhance your direct mailings and add a new dimension to your direct marketing campaigns.
1- Scan this QRcode
Or open web.ar-go.co on a smartphone or tablet. We support Chrome and Firefox on Android and Safari on iOS.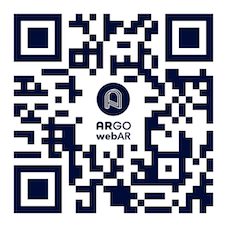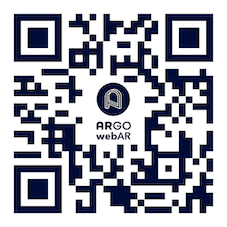 Or download the ARGOplay app
Available for free on the AppleStore and GooglePlay
2- Scan visuals
Aim the image with your device and trigger scan. Enjoy an AR experience!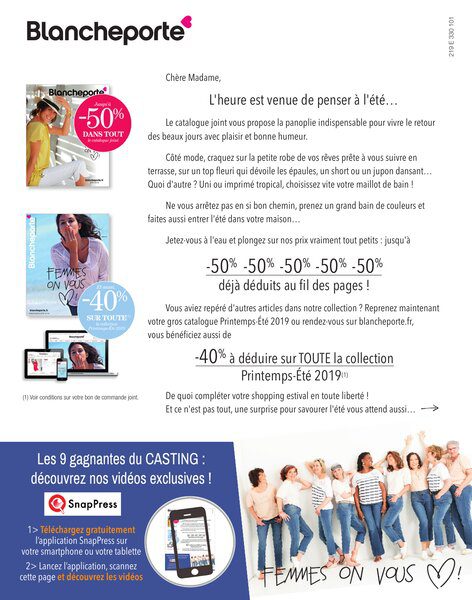 Your recipient will be more inclined to keep this original print, or even to demonstrate it to their loved ones or colleagues.
The 10 benefits of Augmented Reality for Direct Marketing
Opening up a space for expression beyond what's possible with strictly physical media

Propose shortcuts that engage contact and ease data entry.

Campaign tracking and statistics to analyze your recipients' behavior
Increase the rate of recall by triggering a "wow effect and provoking word-of-mouth promotion

Improve recipient satisfaction through an enriched experience

No changes to the current shape or dimensions of your printed material are necessary

.
Increase media lifespan by updating content in real time

Gamification of campaigns to increase rate of engagement

Reduce marketing costs by reusing existing assets

Fight churning through stronger customer engagement