Augmented reality for the event industry
With a multitude of events and activities to choose from, focusing on the quality of user experience is the key to keeping the audience interested. Whether it's a sporting event, a pop up, an escape game or a conference, ensure the experience is unique, engaging, and memorable.
Augmented reality is a perfect medium for events
Event strategists have to come up with innovative ways to stand out from the crowd. Standards are constantly on the rise, and marketers have to meet those high expectations to sweep users off their feet.
Attendees still love to experience tangible human interaction, but they also want to be informed quickly and efficiently and won't hesitate to use their smartphones to find relevant information or relay it on social media. Grab their attention with printed materials (flyers, posters, pamphlets) and surprise them by adding a digital component.
An overwhelming majority of event marketers believe that technology can have a major positive impact on the success of their events
12 tips to guarantee the success of your augmented reality projects at your next event
Engage your audience with an interactive presentation

Expand your communication horizons and transmit more information

Improve your staging and optimize your event space

Minimize installation time by presenting projects and services with digital 3D models
Capture attention through innovative staging

Increase the rate of recall by triggering a "wow" effect

Increase your contact list with contests and questionnaires

Stand out from competitors by creating a unique experience
Use fresh content to give the event more appeal

Closely observe your attendees' behavior and reactions by gathering data and statistics

Update your participants with real-time information

Leave a trace of your event in your participants' phones
Use case: Fête de l'Humanité X ARGOplay
This event, bringing together celebration, music, culture, politics, sport and friendly encounters, has chosen to work with ARGOplay to give a new dimension to its communication media. Find out more here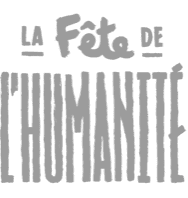 Tell us about your event projects!
Our experts are ready to listen to you and share the best client cases with you, for the success of your project.