Upgrade your events
with augmented documents
Events are on the rise: the multiplication of cultural festivals, concept and pop-up stores, special launch parties… It is important today to see and be seen, and the experience is the key factor in achieving the objectives of an event.
Augment the experience with the augmented document: immersive, engaging, original!


The event industry is developing each year towards higher and higher quality standards for more and more demanding audiences. The participant is no longer a spectator, but becomes an actor and creator of the event, partly with the systematic addition of digital devices encouraging sharing and comments. Augmented reality lends itself particularly well to "experiential marketing". Event attendees no longer hesitate to pull out their phones for additional information, capture their attention with an attractive physical medium (poster, guide, flyer, kakemono, covering) and enrich their augmented reality experience through interactive devices.
While augmented PDF is not a medium of choice for a physical event it remains however a very effective tool for communications surrounding the event, coming to enrich all the media shared online (invitation cards, brochures, forms and newsletters…). Discover how to optimize your events with the augmented document.
Some of our clients creations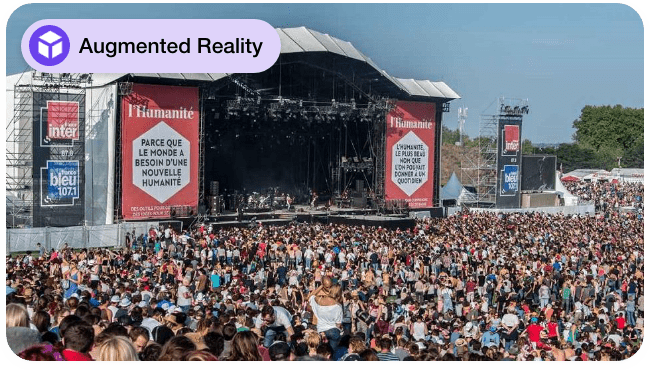 Fête de l'Humanité x ARGOplay
The music festival "Fête de l'Huma" chose to work with ARGOplay to give a new dimension to its communication materials. The scan of the catalog pages given to all participants reveals exclusive content in augmented reality: videos of the festival's artists, photos of previous editions, additional information… A scan rather than an online search for faster navigation, and a staging of the information for more wonder and satisfaction of festival-goers who can continue to enjoy the exclusive content once back home.
Save the date : Kevin Micoud x ARGOplay
Kevin Micoud, magician and mentalist from Lyon, France, uses the ARGOplay application to promote his shows and increase his communication materials. Using the "hologram", he appears by magic in levitation above the printed support to address his audience in a short video: magic is not only in his show!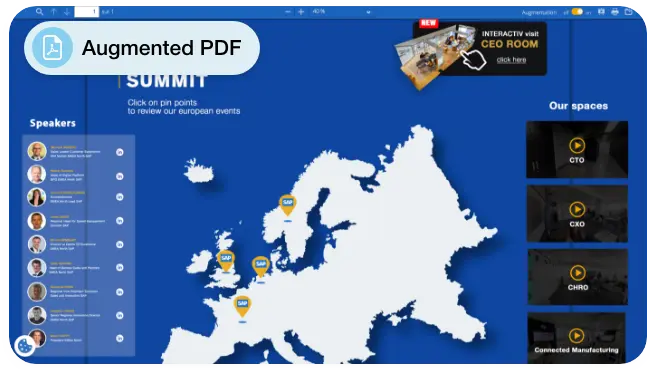 PDF program : SAP Summit x ARGOflow
The augmented PDF document is the ideal support to inform your collaborators about the organization of an event, like this interactive document from SAP, for the SAP Midmarket Summit. A simple PDF "map" document turns into an interactive interface with lots of content: useful links, videos, presentation of speakers, interactive visit … transform your PDF documents into real websites, without any coding skills required.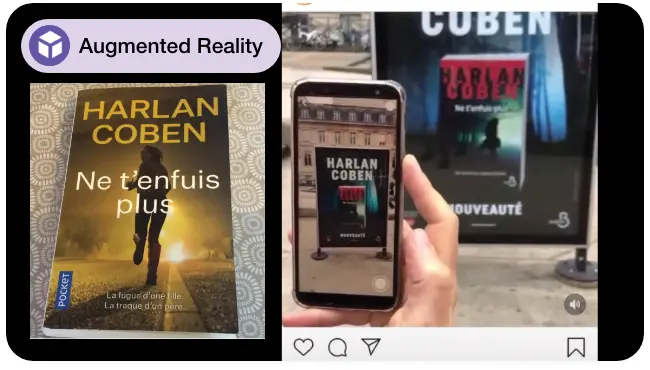 Billboard advertising : Harlan Coben x ARGOplay
For the French launch of Harlan Coben's novel "Ne t'enfuis plus", the publisher Editis has opted for an outdoor poster campaign. The device invites passers-by to scan the posters in public places to see the author himself, in augmented reality. The campaign was a great success, with several thousand downloads of the application by the author's fans, who were able to benefit from exclusive content, a fine example of experiential marketing.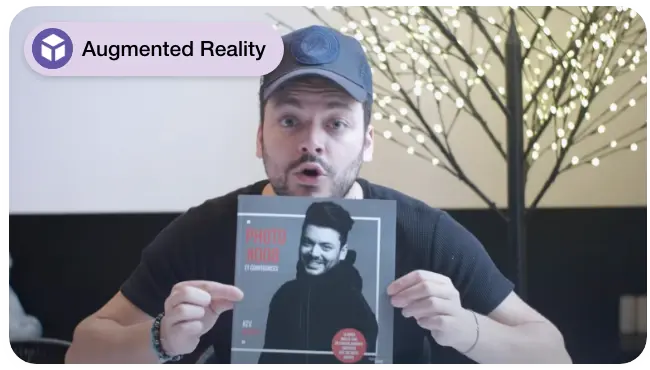 Book release : Kev Adams x ARGOplay
Kev Adams, the actor and comedian, chose to augment the book that chronicles the behind-the-scenes of his latest tour with the ARGOplay augmented reality app, allowing fans to experience unique "behind the scenes" moments. Bring fans behind the scenes and take advantage of Augmented Reality to eventualize your book releases by combining physical and digital media for a unique experience.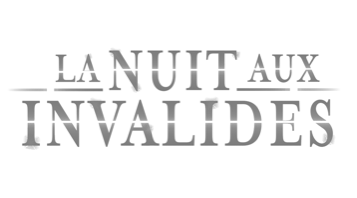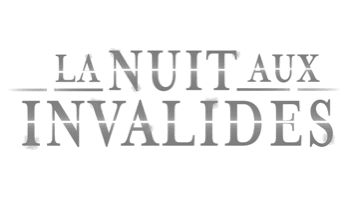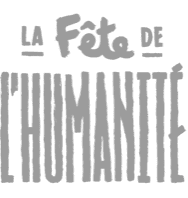 Make your documentary materials event-driven
Don't wait any longer to bring an extra dimension to your events thanks to the augmented document: interactive, intelligent, memorable!