Want to sell complex products online? You need ARGO.
Create amazing visual product experiences and put them in every sales channel, all from ARGO. See below a 3D scene created from ARGO platform that can be embedded on a website but can also be viewed in AR from your mobile.
Deliver Incredible Visual Experiences for Any Industry
You have complex products that you need to show to sell. You need a way to show product configurations, a tool to manage infinite product assets and components, a rules and logic engine to guide configuration and an omni-channel distributor to deploy the right product configurator to the right channel. All in one.
The ARGOplatform is API-led, built to connect to and leverage all your existing product models, rules and logic to generate amazing visual experiences, no matter how complex. From the platform, you can tailor the perfect product experience for each of your channels and distribute them seamlessly.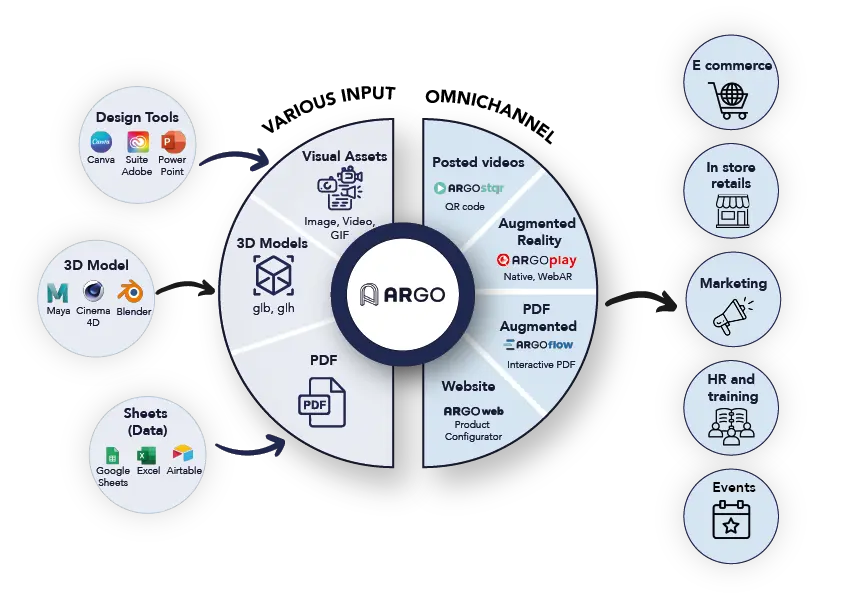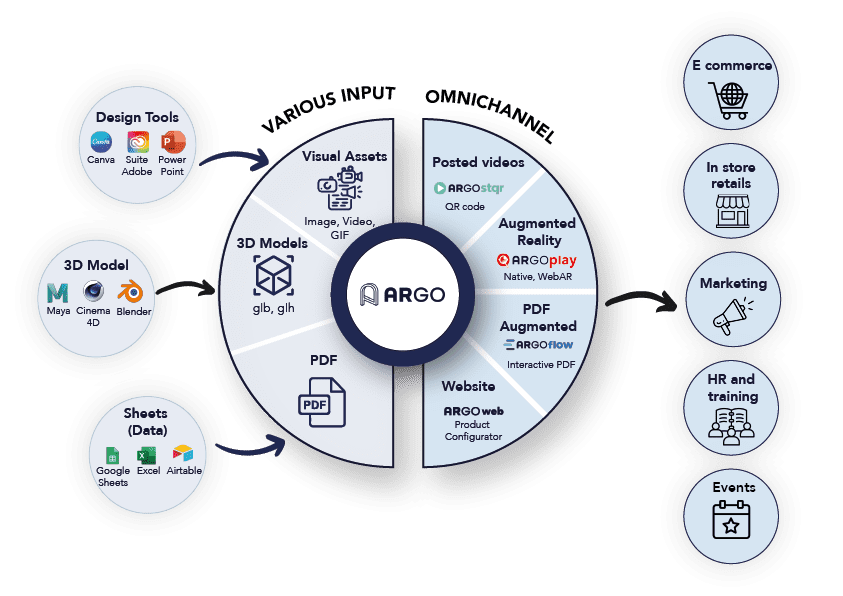 Generate advanced scenario so your products pop!
Your conversion rates will go through the roof !
our recipient will be more inclined to buy your product, or even to demonstrate it to their loved ones or colleagues.
The 10 benefits of Augmented Reality for Direct Marketing
Opening up a space for expression beyond what's possible with strictly physical media

Propose shortcuts that engage contact and ease data entry.

Campaign tracking and statistics to analyze your recipients' behavior
Increase the rate of recall by triggering a "wow effect and provoking word-of-mouth promotion

Improve recipient satisfaction through an enriched experience

No changes to the current shape or dimensions of your printed material are necessary

.
Increase media lifespan by updating content in real time

Gamification of campaigns to increase rate of engagement

Reduce marketing costs by reusing existing assets

Fight churning through stronger customer engagement