The benefits of webAR
App less augmented reality on mobile, accessible directly from a web browser is becoming a trend. WebAR offers many advantages to optimize the user experience.
Natural integration with statistical tools
Compatible with most web browsers
No download : app less experience
Imposing a user/customer to download a mobile application is sometimes a barrier to the access to the augmented reality experience (smartphones already saturated with applications, memory space…) WebAR makes the customer experience more fluid by not imposing any downloads.
Rapid Deployment :
The customization, creation and deployment of a webAR application is done quickly because of the freedom and ease offered by web development tools.
No updates :
You are assured to always benefit from the most recent version of the webAR application. No manual update of the application is required on the user side as it can be the case with a native application.
Natural integration with statistical tools :
A webAR application generates standard web signals, easily interpreted and processed by statistical monitoring tools. Contact us for any customization request.
Compatible with most web browsers :
The webAR is theoretically compatible with all mobile web browsers that allow access to the phone's camera. However, there may be differences in rendering and quality depending on one or the other of these browsers. Some configurations are recommended for an optimal experience.
WebAR is :
An app less experience that plays directly in your web browser. It simplifies access to AR content to enjoy ARGO experience in just a few clicks.
How it works ?
Flash the QR code below from the camera of your smartphone or tablet. You will be redirected to the online augmented reality player. Aim at the visual with your device and launch the scan to discover the WebAR experience. Don't forget to turn on the sound on your mobile to fully enjoy the experience.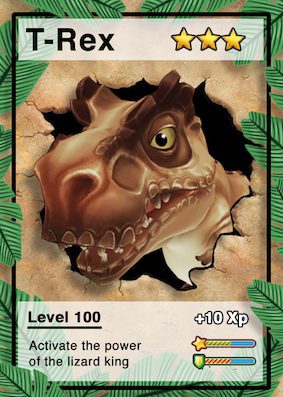 Web browsers: the best performance
The WebAR is compatible with all web browsers that allow access to the camera and interpret the WebAssembly. However, there may be differences in performance and rendering between some browsers.
Our webAR application offers optimal performance on the following two standard browsers:
Safari (Apple / iOS) :
Compatible with iOS 11 (2017) web browsers and beyond. Since Apple only allows access to the phone's camera on its Safari browser, any other browser installed on iOS will not allow the webAR experience.
Google Chrome (Android) :
Optimal compatibility with Chrome 60 (2017) update and beyond. The majority of native browsers offered by the manufacturers are also compatible.
If the experience is not compatible with the current browser, the webAR application will automatically prompt the user to open a compatible browser.