Augmented reality complements any printed material
Printed media are undergoing the digital transition: multimedia, interactivity, dynamic content, real-time, hyper-customization, cross-channel travel… are all characteristics that paper lacks. Consumers are increasingly integrating digital tools into their brand experience. However, paper still has a place of choice since catalogs and other brochures are still popular for their ease of use and reading comfort. Choosing to apply augmented reality to a printed medium means setting up a device designed to enhance the existence of these physical media and take advantage of the benefits of digital.
Flyers, leaflets, postcards, document folders, labels, stickers, stamp books, books, catalogs, annual reports, magazines, brochures, cards, posters, POS, roll-up banners, the choice of printed materials is extremely wide. Any printed material, regardless of its date of publication, can be increased: all you need is the digital version, in PDF format.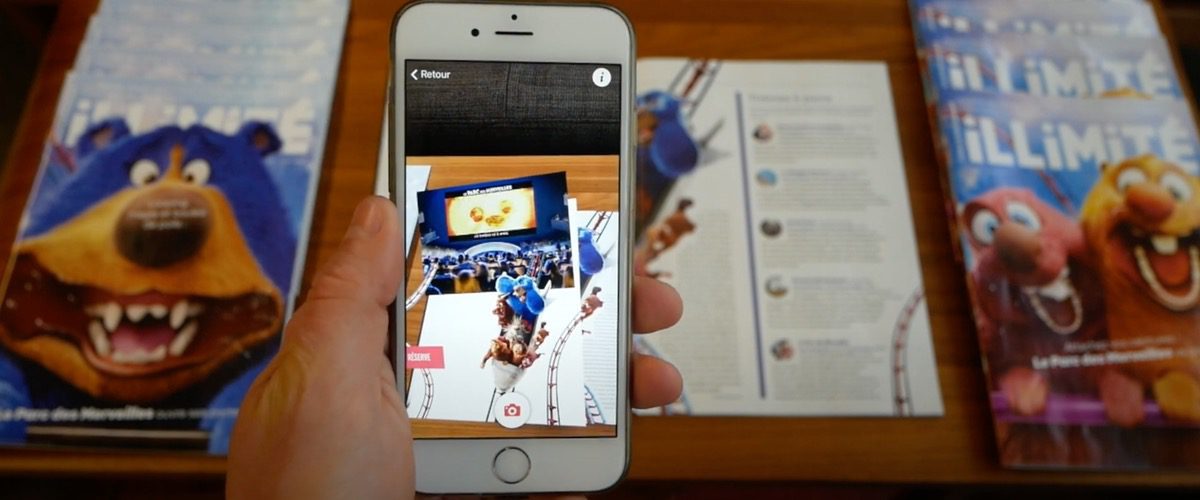 An opening on the digital to sublimate the print.
1
CATALOG
Environmental issues and the increasing digitization of communications are raising questions about the future of the catalog. Should its distribution be reduced? Reduce the number of pages? Optimize its content?
2
DIRECT MARKETING
Surprise your recipients
Unveil unique and immersive new content.